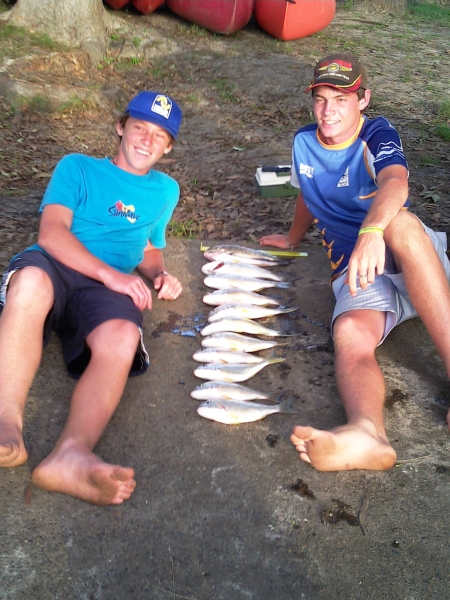 Pretty happy. With the smallest fish being 23cm (Tarwhine, legal length in NSW is 20cm) why wouldn't we be. A lot better than expected.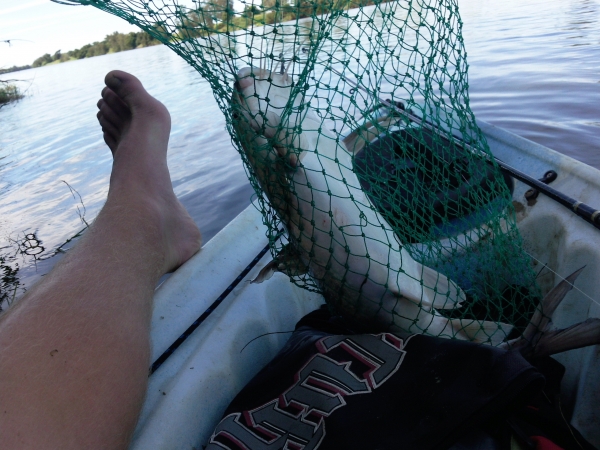 Going for a huge run I was losing line, fast! We were tied to the bank and had to cut off and follow him while slowly regaining line.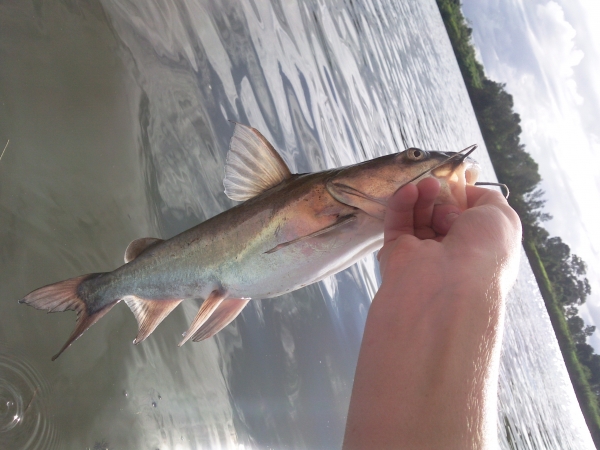 This Fork Tailed Catfish was taken on a free-floating bit of prawn in a drain while chasing Bream.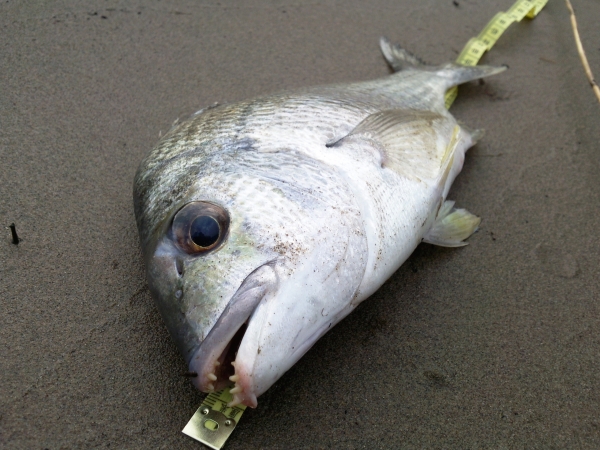 38cm to-the-fork Bream. What a mean set of teeth on him.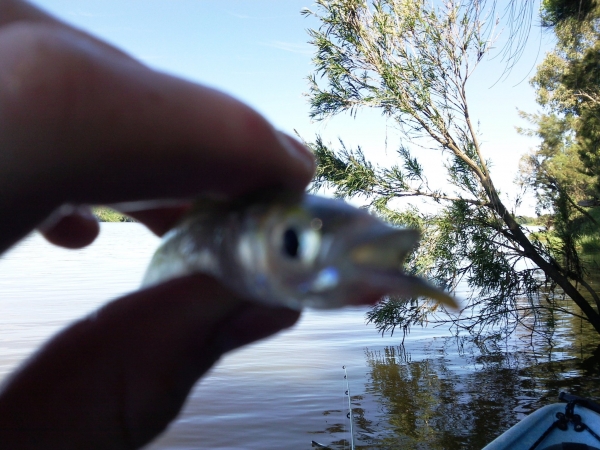 Little River Gar caught while tied onto a tree stump.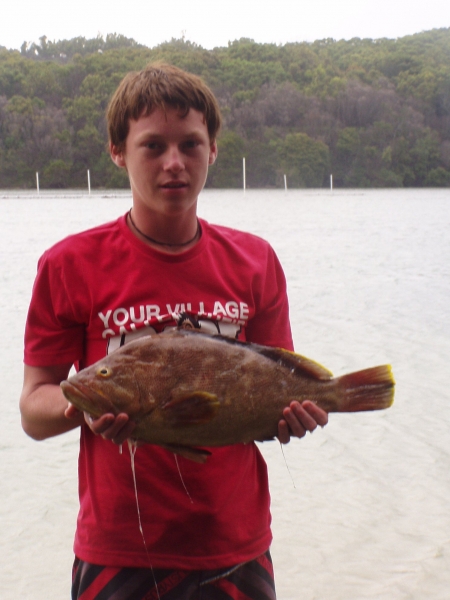 5kg Maori Cod taken near the Solitary Islands, about 15km off Wooli.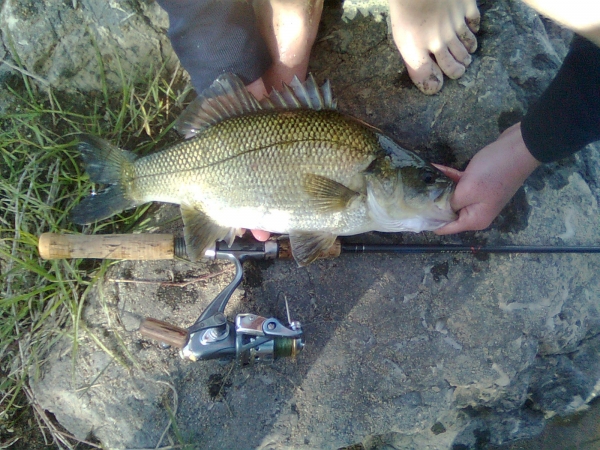 Nice weighty bass hooked in the upper reaches of the Mann River.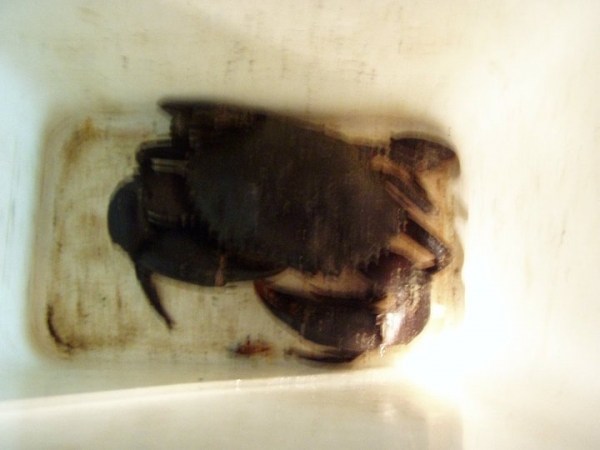 Big Mud Crab (though this shot doesn't do it justice) caught in the Wooli Wooli River.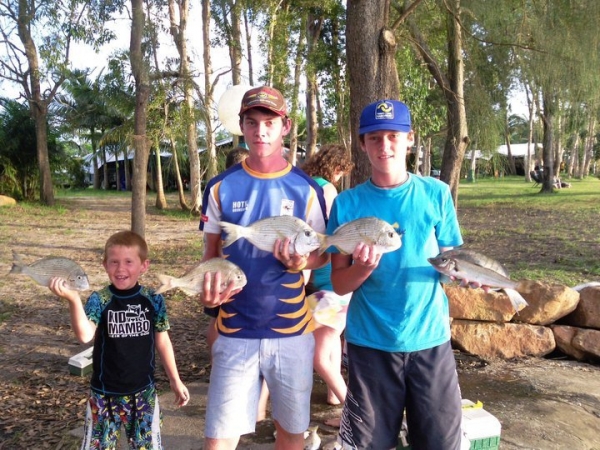 4 hours of fishing produced these nice fish. Catches of Bream, Tarwhine, Whiting and Blackfish and even a little Jew was hooked but got away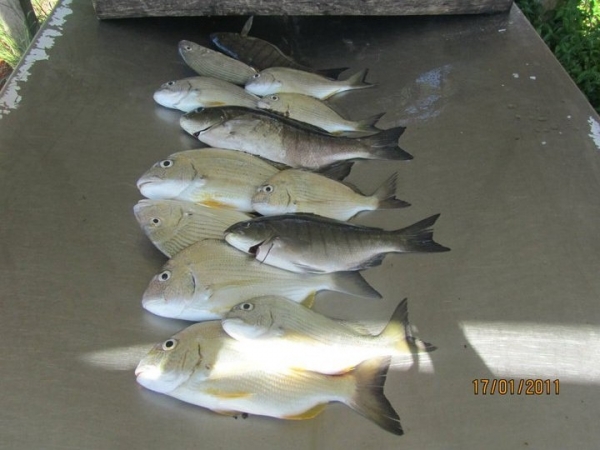 This was the result of day 2 in our secret spot located somewhere in the Wooli Wooli River.
Show More